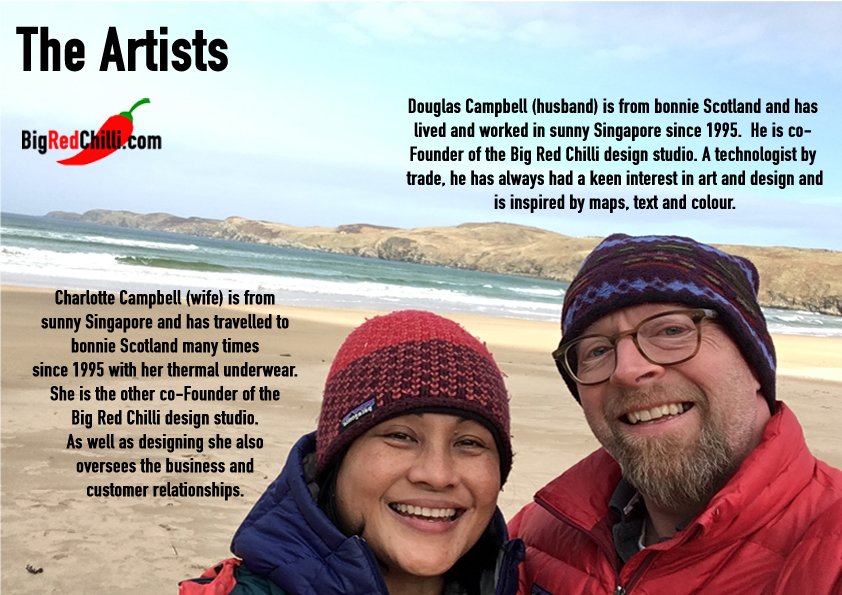 Big Red Chilli is a design studio founded in 2015 and based in sunny (and sometimes rainy) Singapore.
Big Red Chilli is the designer of the classic Singapore Text Map. This print hangs on walls in Singapore, New York, London, Amsterdam and Tokyo. It can be a gift to yourself or a friend or a souvenir of the time you've spent in Singapore.
We also design the Singapore Street Map. These are maps of individual areas of the city. We call them maps but they're more than that. They're full of colour and look amazing framed and hung.
Our Singlish Pop Art collection isn't really a collection as such but we're working on it.
The Mosaic Art is a collection. Each piece is handmade using discs of coloured artcard. We sometimes have some in stock but most are made to order.
Drop us an email if you have any questions about anything or if you're interested in a commissioned print or mosaic.